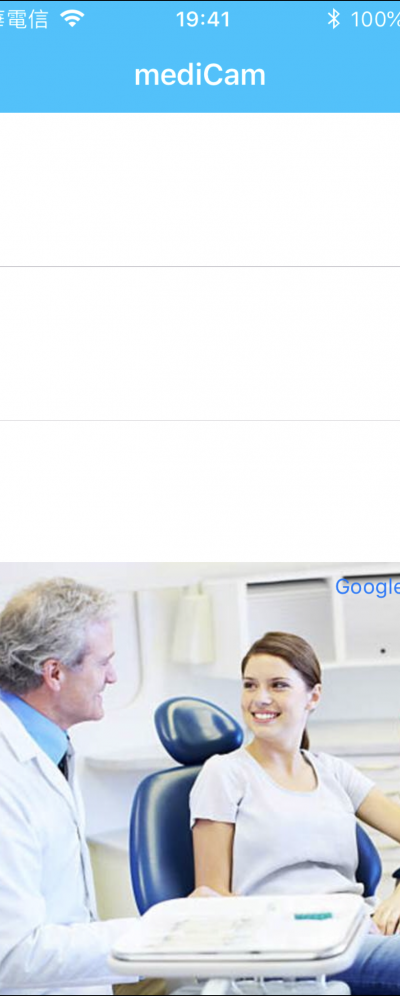 This first page shows a blank list of camera after install.
You can click the "+" button on the top-right corner to add your camera.
For now you can click on the "Wi-Fi Connect" link for the App to search for your camera in your local network, or add known camera by WiFi SSID and IP address manually.
Later we will implement BLE easySetup to help you setup your camera.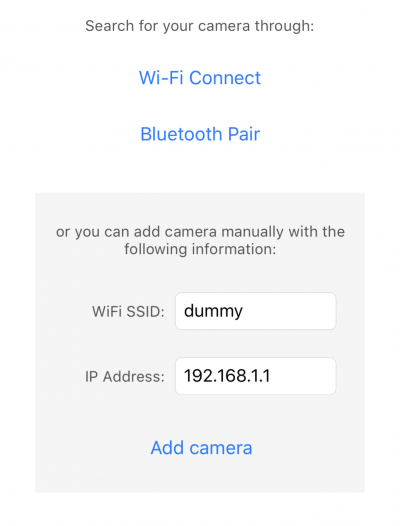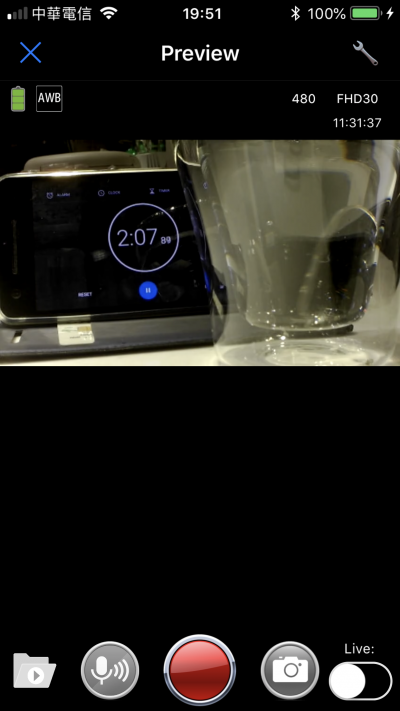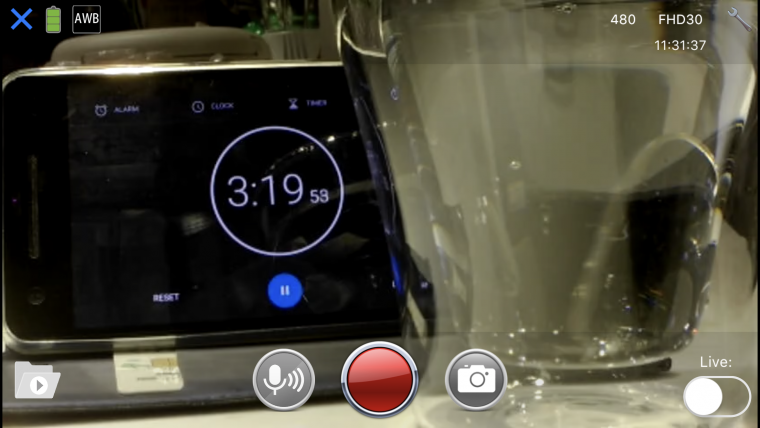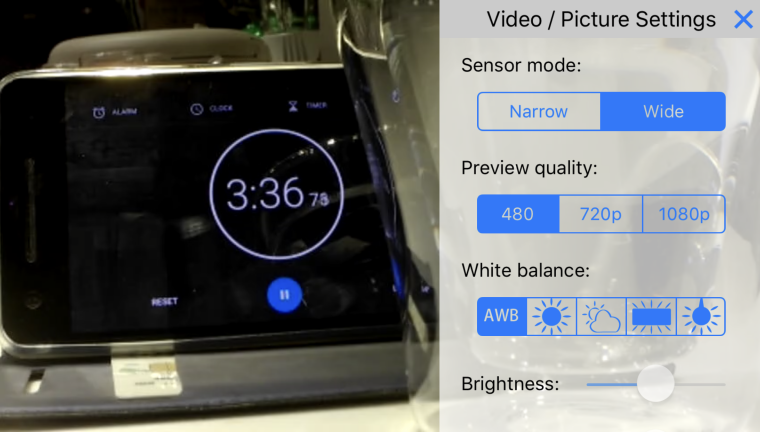 with video / picture settings overlay